Brad Pitt for mayor.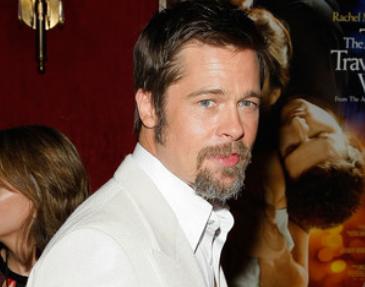 Pitt's interview with Ann Curry aired on Thursday's 'Today' show, and New Orleans' most prominent Katrina rebuilder thanks to his Make it Right Foundation joked about running for mayor of the Louisiana town, as locals have taken to wearing "Brad Pitt for Mayor" T-shirts.
"I don't have a chance," Pitt told Curry. "I'm running on the gay marriage, no religion, legalization and taxation of marijuana platform."
Pitt and partner Angelina Jolie's answer about whether they will ever wed has been, for years, that they will get married when gay marriage is legalized.
The reformed family man also recently told Parade that he used to smoke "grass."
The interview was pretaped in New Orleans a week ago, as Monday Pitt was in LA for his 'Inglourious Basterds' premiere and Wednesday he was in New York for the premiere of 'The Time Traveler's Wife,' which he executive produced.
Comments
comments