Brad Pitt's next movie, "Moneyball," has been dropped by Columbia Pictures just days before shooting, Variety reported.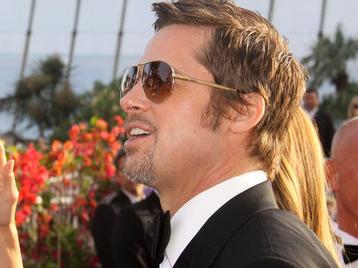 The Steven Soderbergh-directed film was set to start production on Monday in Phoenix.
According to the trade magazine, the film was put into "limited turnaround" by Columbia chairman Amy Pascal on Friday, giving other studios a window to get behind it.
Pascal was reportedly uncomfortable with changes made with the final draft of the script. Should another studio not step in, Columbia may attempt to replace the director, delaying the film.
The baseball film focuses on the bestselling book of the same name by Billy Beane, the Oakland A's general manager who based his rosters on stats over traditional scouting methods.
According to the Los Angeles Times, the film had a $57 million budget – what the newspaper noted as a hefty sum for a movie based on a book without a love story or true villain.
"Taking Woodstock" comedian Demetri Martin was set to star alongside Brad, along with a number of real-life former Major League Baseball stars.