R&B star expected to testify against Chris Brown.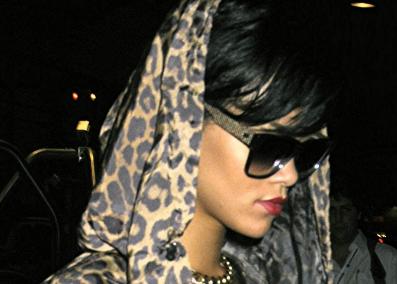 Rihanna is expected to share details of the night she was assaulted when she testifies against alleged attacker Chris Brown in a Los Angeles courtroom tomorrow.
The pop princess and her ex-beau are both required to appear at the preliminary hearing, where Rihanna is expected to stick to the account she gave in the police report, according to People.com,
Experts told People that her testimony and her cross examination by Brown's attorney could keep her on the stand for about two hours.
In February, the R&B power couple made headlines when Brown allegedly beat down his girlfriend after they argued over a text message from another woman that Rihanna found in Brown's phone. He is charged with two felony charges.
Since then the couple's status has been unclear. People.com reported they requested to sit together at a recent Laker's game, though they wound up sitting in separate sections. She's also been spotted with rapper Aubrey "Drake" Graham — adding to speculation that she may be moving on.
Brown's fate is tightly bound to the credibility of Rihanna's testimony. Brown's charges could be reduced or dropped altogether or he could face jail time.
Comments
comments