Brad Pitt, who bagged multiple "Sexiest Man Alive" titles in his time, has appeared on a new jeans advertisement.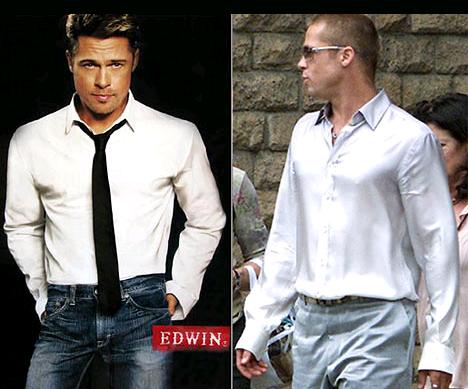 The "Babel" actor is sporting an incredibly narrow waist in a new ad campaign for Japanese denim brand Edwin. The photos prompted speculation that he received a touch of airbrushing.
Brad Pitt revealed last year that since turning 40, he has noticed his body isn't what it used to be, saying, "One thing sucks, your face kind of goes. Your body's not quite working the same. But you earned it. You earned that, things falling apart."
Meanwhile, it was previously reported that Brad and Angelina Jolie are reportedly preparing to become parents for the fifth time, with plans to adopt another daughter from Africa.
Comments
comments