Carla Bruni, who previously denied the previous marriage ceremony speculation, has been snapped from DT photo shoot wearing a wedding ring.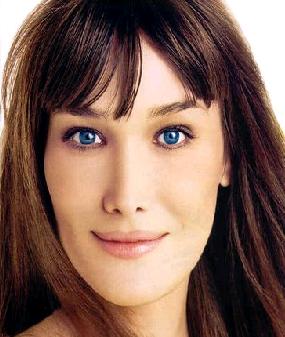 A Spanish magazine has published an exclusive picture of French president Nicolas Sarkozy's fiancée wearing only a pair of black leather boots and what appears to be a wedding ring, which you could see here.
The image, published online in the February edition of DT, shows the model-turned-singer-turned French President's fiancée lying on floor cushions with her arms protectively crossed over her chest.
The presence of a simple gold band on her wedding finger will further sparks some rumors that the Italian beauty has wed Nicolas Sarkozy after a whirlwind romance.
The magazine's spokeswoman could not confirm when the risqué photographs of Bruni were taken, but said the shoot took place before President Sarkozy officially confirmed their relationship on January 8.
Maria Sanchez, from the magazine's publisher Focus, revealed, "It could have been as early as last August."
In an interview with French newspaper Liberation, Carla Bruni attacked reports she was pregnant and that they had already wed as a "hurricane of madness".
Comments
comments