It made for a romantic image: Jennifer Aniston meeting with Bradley Cooper for a Washington D.C. rendezvous as a follow-up to their "just friends" New York dinner in June in New York.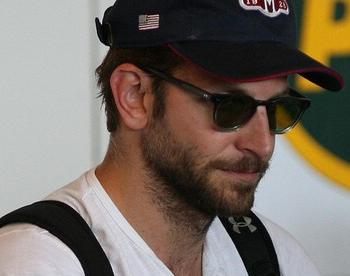 Only one problem.
"It didn't happen, they were not there together," says a rep for Cooper, 34, throwing cold water on the Capitol hookup reports that have circulated online. "Bradley was there on a stop-over from his USO tour."
Cooper isn't the only one busy denying a romance with Aniston, 40. Her costar in The Bounty, Gerard Butler, 39, recently blasted such rumors, calling them "just annoying."
Meanwhile, Bradley Cooper is spotted full of smiles as he prepares for his departing flight at Vancouver International airport on Saturday (August 1).
Bradley will appear in an upcoming movie called Case 39. The film centers on a social worker (Renee Zellweger) who fights to save a girl from her abusive parents, only to discover that the situation is more dangerous than she ever expected.