Prince William has been flying real-life rescue missions off the Welsh coast.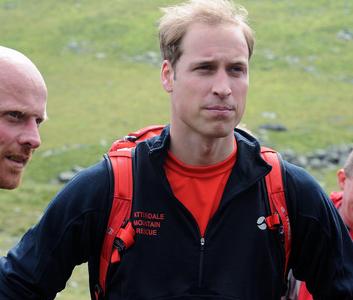 The 27-year-old royal has attended one emergency and several other call-outs during his two-week posting at RAF Valley search and rescue base.
The prince – who is training to be a search and rescue pilot – was not allowed to take the controls during the missions, but picked up valuable practical tips.
An RAF insider told Britain's Daily Star newspaper: "He's very keen and a quick learner. His flying skills are coming on and he has all the makings of a first-rate pilot."
Once his practical posting is complete, William will be transferred to the 203 Squadron base on Anglesey to learn to fly Sea King helicopters.
He will then return to Shawbury, Shropshire, to complete his training.
An RAF spokeswoman said: "He's on Anglesey for two weeks before returning to RAF Shawbury. We can't discuss details of what he's doing while he's there but it's part of his training."
Comments
comments