First they reputedly flirted at a party. Then, June 18, they definitely had dinner together. So, what is going on between Bradley Cooper and Jennifer Aniston?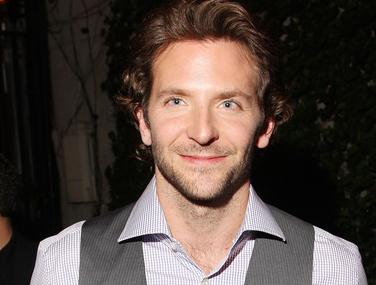 That was the question put to The Hangover star on Friday in Paris, where he had accepted an invitation from Louis Vuitton to be their guest at a menswear event. Told there had been talk that he and Aniston had been out together, Cooper replied with a laugh: "Who talked about it? It wasn't me. It was someone else."
In a more serious vein, Cooper, 34, said of Aniston (in French, which he speaks fluently from his 1996 exchange-student days): "She's a friend of mine. Simply, simply, just a friend."
He further clarified, "In America, its not like it is here. She's someone who is super, super known. Famous. If someone says 'hello' to her, it's given that he's fallen in love with her. So, no. No. She's a very, very interesting woman, but she's simply a friend.
"We made a film together" – He's Just Not That Into You – "but we didn't have any scenes together. I got hired in at the beginning of the casting, and my part was solely with Scarlett Johansson and Jennifer Connelley. Which isn't bad at all."
Next up for Hollywood's hot new leading man – whose sequel to The Hangover won't shoot until 2011 – is a reunion with another "good friend," Jennifer Garner, in Valentine's Day. Also starring Julia Roberts, Anne Hathaway, Jessica Biel, Jessica Alba and Ashton Kutcher, the film begins production in September.
Comments
comments