Brad Pitt and Angelina Jolie, who were previously spotted shopping for the kids, were usually covered by magazines "Life & Style" and "In Touch" almost every week.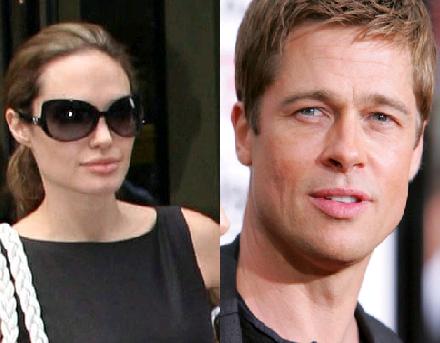 Perhaps Bauer love the hottest Hollywood couple Brad Pitt and Angelina Jolie this year. Consider that their tabloids Life & Style and In Touch put them on the cover a whopping 86.53 and 78.85 percent of the time, respectively. Obviously, that's 45 out of 52 weeks for L&S, and 41 times for In Touch.
Every Brangelina cover for 2007 certainly proves to be the evidence like a cover with catchy line "Trying To have a baby" to the magazine cover "Zahara's family wants her back".
From the In Touch news of "Angelina's fight with Madonna" to "Brad And Angelina's Holiday Miracle." LIFE & STYLE also came up with news from "Angie looks PREGNANT AGAIN! Angie and Brad can hardly wait to welcome baby No. 4! The new pictures that everyone is talking about!" to the news "Exclusive – NEW TROUBLE FOR SHILOH! – Why Angelina is calling her an "outcast."
Meanwhile, Brad Pitt looked like quite the daredevil, with his motorcycle. He was spotted leaving the Beverly Wilshire hotel, shortly before Christmas. There is also a report indicated why Shiloh was the only one missing from the family scene. In fact, leaving behind Shiloh, who was finally spotted out in public with Angelina in New Orleans on Dec. 22, has become a sad pattern with Brad and Angelina.