Brad Pitt and Angelina Jolie will move their family to Brazil this summer, a report claims.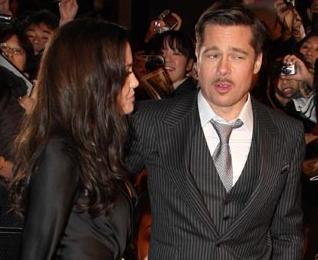 According to the report, Angelina Jolie became enamored with South America while visiting Costa Rica in 2007 for her role as a UN goodwill ambassador.
Brad Pitt will work on James Gray's film "The Lost City Of Z" while his family are residing in Brazil.
A source said: "Brad didn't need too much convincing as he wants to be known as a movie adventurer like Harrison Ford. So the family will be in Brazil in spring for his film. He'll play British Colonel Percy Harrison Fawcett, who disappeared in 1925."
The couple and their children have lived in Nice, New Orleans and Berlin over the past two years.
Meanwhile, Brad Pitt has quietly put his Malibu bluff estate on the market, for a cool $18 million.
The property includes a glass walled contemporary house perched on the bluff overlooking the ocean, a large swimming pool, a tennis court and A-list neighbors that include Cindy Crawford and Leonardo DiCaprio.
Records show that Brad paid $8,410,000 when he bought the estate in 2005, in the aftermath of his split from Jennifer Aniston.
Comments
comments