Rumor has it that "High School Musical" sweethearts Zac Efron and Vanessa Hudgens have moved in together.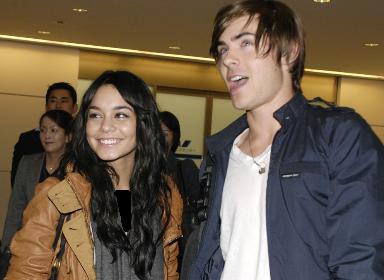 According to the report, the "High School Musical" couple is living at the actress' Tuscan-style villa in Studio City.
A source revealed: "The funny thing is that Zac and Vanessa bought separate places so they could feel independent of one another. Zac especially seemed to want his freedom, but ever since he got his multi-million dollar house in the Hollywood Hills, he spends all his time at Vanessa's home in Studio City, which is just 10 minutes away."
The source added: "There's hardly any furniture in [Zac's] house. One night, he invited Vanessa over for a romantic candlelit dinner – and the two of them had to eat on the floor!"
And living with Vanessa is said to be "an oasis of privacy and tranquility" for Zac.