Brad Pitt and Angelina Jolie gave a California shop owner his very own Christmas miracle through boosting the stores sales after visiting the premises and leaving an enormous tip.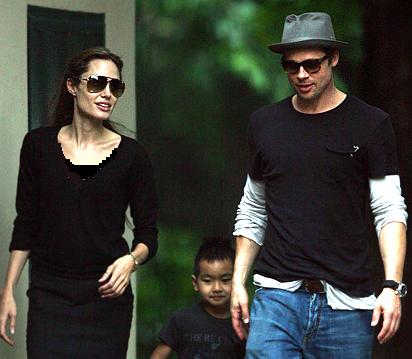 The owner of a North Hollywood toy and flower shop named The Blessing couldn't believe his luck when the famous pair strolled in to buy gifts for their multi-cultural kids.
The "Mr. & Mrs. Smith" couple posed for pictures with the storeowner's family and bought $70 worth of items. They also gave him a generous $130 tip. Ever since their visit, the owner revealed that business is booming.
Meanwhile, Brad Pitt has decided on the Christmas presents for his four kids – toy helicopters.
In a recent interview, the "Babel" actor revealed that helicopters were his favorite childhood holiday toys, saying, "I like helicopters. [I'm] going to try to push them on the kids."
Brad Pitt said that he and Angelina Jolie are excited for Christmas with their four children. This will be the first Christmas with their adopted son Pax, who would join the other three tots for celebrations in New Orleans.
The actor added he hopes the children will "retain the memories" of this "first introduction to Christmas," adding, "The Jolie-Pitts will be in one big assembly."
The pair bought a home in New Orleans last spring, when Pitt was shooting his previous film.
Comments
comments