The book busted Paris Hilton, but it was Mel Gibson's booking which was a bust.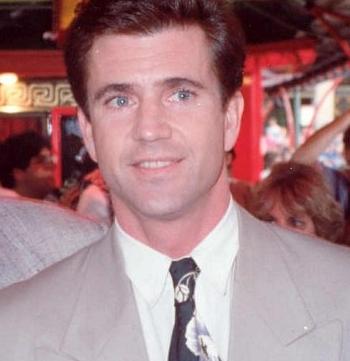 That's the conclusion in a Los Angeles County Sheriff's Department report released Thursday on the handling of the two celebrity justice cases.
The report concluded that sheriff's officials turned in an acceptable performance when booking and jailing Paris Hilton this year for driving on a suspended license while on probation in an alcohol-related reckless driving case.
But it indicated that sheriff's officials violated several department rules in arresting and booking Mel Gibson after he was stopped doing 87 mph on the Pacific Coast Highway with a tequila bottle in his car.
The actor launched into an anti-Semitic rant after he was stopped. According to the report from the Office of Independent Review, a supervisor tried to delete his inflammatory remarks from his arrest report but was overruled by a captain. Instead, the remarks were detailed in a supplemental report that was forwarded to county prosecutors but officially shielded from public scrutiny.
That report was eventually leaked in Internet, prompting a quick apology from the actor.
Three sheriff's employees also broke several department rules when it came to releasing Mel Gibson from the Malibu station, according to the report. They neglected to take his palm print, to sign a required form or notify their watch commander, and they gave him a lift to the tow yard where his car had been impounded.
Michael Gennaco, chief attorney for the Office of Independent Review, revealed, "He was treated differently. And there was no legitimate law enforcement reason to treat him differently."
Steve Whitmore, sheriff's spokesman, said that the two sergeants and a jailer have been disciplined. One received a one-day suspension, the other two a written reprimand.
Alan Nierob, Mel Gibson's spokesman, declined to comment.
Comments
comments