With 2007 going down, Santa's Tinsel Town Bad List is pretty long. The list includes full of naughty with only so much nice, certain stars have to watch out. I guess it's time to pass out some virtual gifts that certain famous kiddies can really use.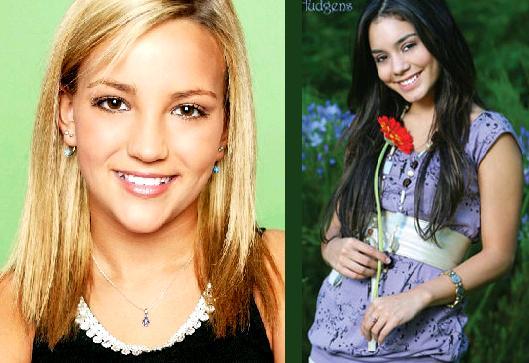 Vanessa Hudgens, who hit the headlines as she posed for racy photos and her racy shots already surfaced in the Internet, a copy of Chef Gordon Ramsay's "Playing with Fire" will be suitable for her.
For Jamie Lynn Spears, a copy of Deborah Davis' book "You Look Too Young to be a Mom: Teen Mothers on Love, Learning and Success" is something she could use.
Other celebrities who were included in the list:
Britney Spears – a copy of the special "Almost Human with Jane Goodall," in which Goodall points out that the chimpanzees "are more mother than some human mothers."
Ellen DeGeneres, who broke down on TV over a dog taken away from her hairdresser, and her fans, who made death threats to the animal agency involved – a reality check
Zac Efron – John Travolta's grace and longevity.
Miley Cyrus, who broke records all year with one concert ticket being scalped for $2,565 – A lightning rod to keep her grounded. Make that a cautionary lightning rod, inscribed with Paris's, Lindsay's and Britney's names.
Kiefer Sutherland, Eve, Tracy Morgan, Nicole Richie, and the rest of the DUI League – One on one meetings with MADD (Mothers Against Drunk Drivers).
Pamela Anderson and Rick Soloman, who recently got married, then filed for divorce, then made up — A copy of Kelly Clarkson's song "Just Walk Away."
Paris Hilton, who came out of jail claiming to be a changed woman interested in public service — A one-way ticket to Africa, where she can stay out of the tabloids and help starving children.
The many stars who give their time, energy and financial support to charities and causes that make a positive difference — Happy holidays, prosperity and joy.
Comments
comments