Never once to overstay their welcome, Brad Pitt, Angelina Jolie and their tiny brood of six have left L.A. after spending the weekend at the Golden Globes in L.A.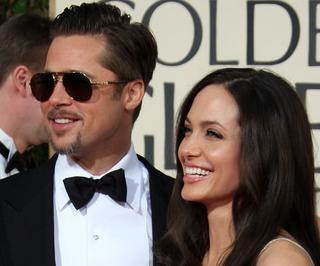 The Jolie-Pitt family are enjoying the Ritz-Carlton Hotel in Berlin, after flying out on a private plane owned by billionaire philanthropist and pal Paul Allen.
The family is in Berlin while dad Brad Pitt completes the last three days of shooting on his Quentin Tarantino film "Inglourious Basterds".
While they're there, the A-list family may run into another super couple and their daughter Suri. It was also reported that Tom Cruise and Katie Holmes are also en route to Berlin as well as Paris–where Tom has promotional appearances for his film Valkyrie.
Comments
comments