Jennifer Aniston has been putting in some serious hours in a bid to maintain her age-defying body, according to a report that claims to lift the lid on the star's diet and exercise regime.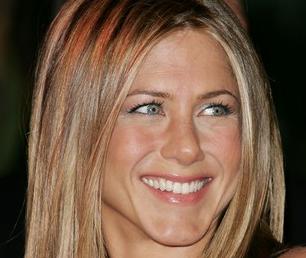 The former Friends actress reportedly keeps cellulite at bay with a healthy combination of "running and yoga and eating well."
Jennifer Aniston has admitted that she turned to yoga after her painful divorce from Brad Pitt in 2005, saying: "I was crying through moves. It's good to get that stuff out. You feel like you're having a therapy session, a workout and a meditation at the same time."
According to the latest issue of US Weekly, Jennifer works out with her instructor and friend Mandy Ingber in her home gym for two hours every other day, starting with yoga and then finishing with 20 minutes of cardio on the elliptical or treadmill (at 5.7 mph at an incline of 1.5 to be precise.)
And during shooting for rom-com Marley & Me, the actress was reportedly up at 6am each morning to go for a run before filming. The actress made waves when she showed off the results of her hard work by posing [email protected] on the cover of the January edition of GQ.
Meanwhile, Jennifer Aniston's first dog hated her. The 39-year-old pet lover insists she had bad experiences with her poodle pal in her younger days.
She revealed: "My first pet was Demetri, a white poodle. But he did not like me much because I would always pull on its tail. But I was three, I thought he was a toy."
The former "Friends" star is much nicer to her current furry friend, corgi-terrier cross-breed Norman.
She added: "There's no dog like him. He's just a person in a furry outfit. I don't even know how to describe him. He's a wise old man who could, with a look, with one stare, could crush me. He's a laser light beaming into my soul."
Comments
comments