Angelina Jolie and Brad Pitt denied having a $200 million pre-nup agreement, despite a false claim suggesting otherwise.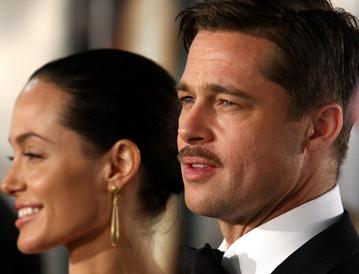 A magazine reports the couple signed the big bucks agreement before a planned walk down the aisle to detail what will happen to their property, finances and children if they split. The magazine also continues to report that Angelina Jolie is pregnant.
But a representative for Angelina Jolie revealed: "There is no truth to any of these claims."
Brad Pitt once swore off marriage until it was legalized for everyone, but admitted earlier this month he'd wed Angelina Jolie "if we feel it's important to our kids."
Angelina Jolie has also faced persistent pregnancy rumors. In Touch recently claimed the actress announced she was pregnant in a London restaurant when a waiter tried to pour her a drink, while Life & Style questioned if the actress was "three months along" on a "Baby News" cover.
Angelina Jolie's representative denied both claims to Usmagazine at the time.
Although she's not expecting now, Brangelina did not rule out more kids in the future.
In a November interview with Oprah Winfrey, Brad Pitt said they'd "probably" add to their brood, saying: "It's the greatest endeavor I've ever taken on. Why stop now?"
Comments
comments