Lindsay Lohan was attacked by a crazed fan in the early hours of yesterday morning (17.12.08).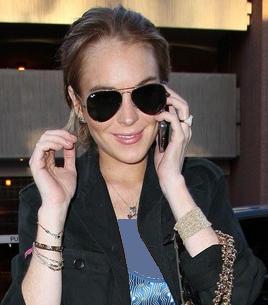 The "Freaky Friday" star was leaving Arizona nightspot the Jackrabbit Supper Club and Lounge with her girlfriend Samantha Ronson when the man lunged at her.
Dan Wierck, the owner of Jackrabbit, revealed: "The gentleman became very excited when he realised he was so close to Samantha and he has a history of being a stalker with Lindsay Lohan so he immediately attacked her and started yelling, 'I love her, I love her!' "
Police and the couple's bodyguards quickly stepped in and wrestled the 38-year-old man to the ground. He was promptly arrested for disorderly conduct.
No charges against him had been filed at the time of writing.
Officers have so far refused to release the man's name, and would only say: "No one was hurt during the altercation."
Comments
comments