Angelina Jolie and Brad Pitt got "married" in a special ceremony presided over by their son.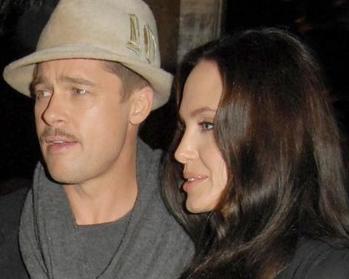 Maddox, seven, is said to be so desperate for his adopted parents to wed that he decided to stage a mock ceremony in an attempt to persuade them.
A source revealed: "Maddox is a sweet, loving boy and he'd love to see his parents get married. Everyone was laughing and joking when he did the little ceremony. It was so sweet."
The pretend nuptials are believed to have gone some way to convincing the "Mr. And Mrs. Smith" couple, who have both been married before, to tie the knot.
The source added: "It got them talking and Brad and Angelina are actually considering doing it now. Angelina told Maddox he could see his parents as the bride and groom for real – but only once the family has a new brother or sister after they have adopted again."
Last week, "Fight Club" actor Brad, who has previously said he will not get married until every gay person in America has the same right to wed as straight couples, apparently turned down a proposal from Angelina, saying he wanted the pair to see a relationship counselor before walking down the aisle.
"Changeling" actress Angelina is reportedly keen to wed on the grounds of it being easier to adopt children as a married couple.
Comments
comments