Sometimes mom and dad have to leave the little ones at home with the sitter and go out on a date.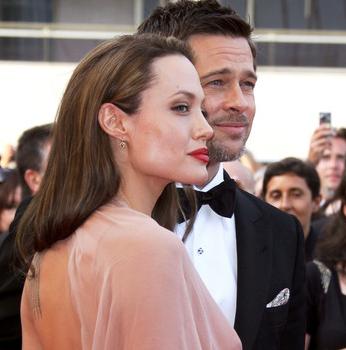 That's what Brad Pitt and Angelina Jolie did Saturday night, enjoying a romantic dinner at Vincenti, a sophisticated Italian eatery in L.A.'s Brentwood neighborhood.
Friday night was a different scene though. Brad had his dad hat on and took sons Maddox and Pax to see Green Day perform in New Orleans.
Meanwhile, Brad Pitt has revealed what he does when he's stressed out — he turns to architecture.
The Hollywood star says when things start getting him down, he plans building projects.
"Architecture is like play to me," he said. "As a boy, you play with Tinker Toys, Lincoln Logs, Legos, and you get interested in how things are made, like cars and drills and all that.
"Years later you come back around to what interested you as a boy. Now, if I have something that I'm dealing with that's causing me a lot of stress, my mind goes to architecture. I walk around the yard and start thinking about what I need to do to the house structurally.
"It's similar to puzzles in that way, like a crossword puzzle or anything else I can put my mind into. It's a relief for me."
Comments
comments