Oprah Winfrey grabbed the number one spot in a list of the 30 most generous celebrities, compiled by The Giving Back Fund and published in the Sept. 14 issue of Parade.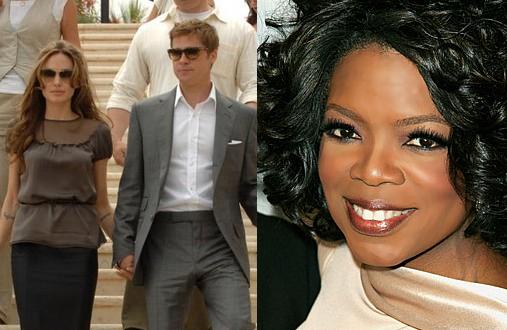 The 54-year-old talk show host and media mogul gave out $50.2 million last year to causes including her foundation and Oprah's Angel Network.
The Hollywood couple Brad Pitt and Angelina Jolie ranked sixth, with donations of $8.4 million in 2007. Among their interests: Pitt's charity Make It Right, which is helping to rebuild New Orleans.
Rounding out the top five: musician Herb Alpert with $13 million; Barbra Streisand with $11 million; Paul Newman with $10 million; and Mel Gibson with $9.9 million.
Janice Kaplan, who is Parade editor in its latest issue, revealed: "Some stars set a bad example from time to time, so it's nice to celebrate those who are doing good work."
The Parade editor added: "We can't all give $50 million like Oprah, but she makes us understand that giving back matters."
Athletes Lance Armstrong, Michael Jordan and hockey player Eric Lindros tied for seventh place, with donations of $5 million each last year.
Comments
comments