Angelina Jolie and Brad Pitt plan to settle in France, while Pitt completes Quentin Tarantino's Inglourious Basterds.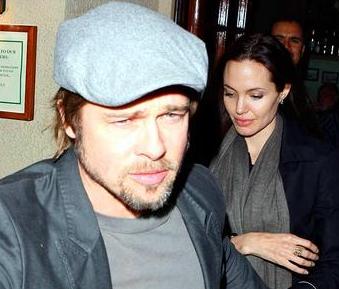 The celebrity pair, who led a nomadic existence during the year, moving with their children from the US to France and then Germany where Brad Pitt started work on Inglourious Basterds, before eventually returning to the US and their home in New Orleans.
Brad Pitt revealed: "I've been dragging them all from continent to continent lately, so we're going to have to give them a break soon. For the long term, right now, we're choosing France. It's good living there, a really nice way of life."
The actor continued: "It's a place where the kids can run free and not be hassled – we have a good relationship with the locals, and it's a good base for the family."
As for their Christmas plans, Brad said the family will not exchange Christmas gifts that are big or expensive. Instead they will rely on the joy of being together.
Their children do not clamor for expensive gifts because they don't watch cartoon shows on TV and so don't see the toy commercials as Brad explained: "When they do see that stuff is when they start asking for the toys, so we figure if they don't see them, they won't know they're there."
The focus of the family is on being together. Brad added: "It is such elation to see them all living together, and getting along together, and to know that we were able to give them a home – in some cases, to give them a life. It's a wonderful thing that we are able to do this because of the jobs we have – and it's a selfish thing, too, because the rewards are extraordinary."
Comments
comments