Brad Pitt and Angelina Jolie's united front at the Cannes Film Festival is an act worthy of an Academy Award, according to a new tabloid report.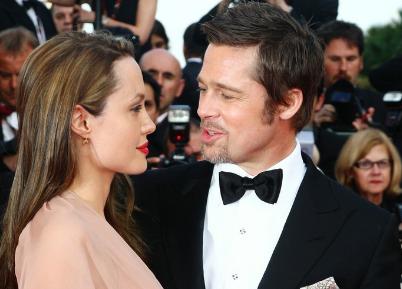 The pair have looked every inch the adoring couple while on promotional duties for Brad's new movie Inglourious Basterds at the festival.
But the public show of affection hasn't been enough to end speculation that, behind the scenes, things aren't quite as perfect as they would like us to believe.
Britain's Sun newspaper summarises the problems in their relationship in seven handy bullet points:
ONE: Work commitments keep them apart – and exhausted.
TWO: She wants to adopt more kids, he doesn't.
THREE: She employs her brother, Brad isn't keen.
FOUR: Brad loves America's west coast, Angelina prefers the east.
FIVE: Angie is intellectual, he's not.
SIX: He is in touch with his ex-wife JENNIFER ANISTON.
SEVEN: His parents preferred Jen.
But this isn't necessarily the end of Brangelina – the pair are apparently keen to make their relationship work for the sake of their six children.
A pal tells the tabloid: "They're very committed parents and are really trying because they can't imagine a life without the whole family being together."
As for the immediate future, the pal says: "Brad has a heavy work schedule coming up and Angie plans to relax for a while with the kids once she's finished her movie.
"Hopefully her down time will do them both the world of good and they will get back the sparkle when they get the chance to spend more time together."
Comments
comments