The kids of Angelina Jolie and Brad Pitt enjoyed a finger lickin' good Christmas moment in New Orleans.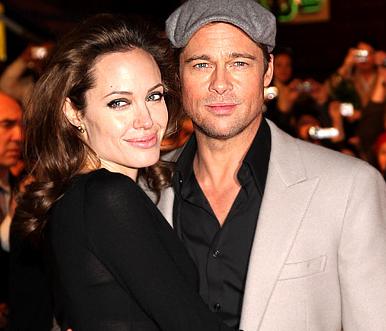 Days before the holiday, the "Mr. & Mrs. Smith" couple was spotted strolling hand in hand as they shopped at Harry's Corner and Santa's Quarter in their French Quarter neighborhood.
Later, Angelina Jolie carried her biological 19-month-old baby daughter Shiloh, on a walk around town, letting her munch on Lay's Chips and Cracker Jacks.
The actress, who has admitted, "I'm not much of a cook," proved that point when she and Brad Pitt went through a McDonald's drive-thru in a white Nissan minivan as they picked up Happy Meals for their kids on Christmas Day.
The day after Christmas, the couple was spotted together with their kids except Shiloh as they hit the AMC Palace Theater to take in the family flick "The Water Horse".
They went to another fast food restaurant KFC on their way home.
Comments
comments