Angelina Jolie and Brad Pitt will ensure their children celebrate a variety of different cultures at Christmas.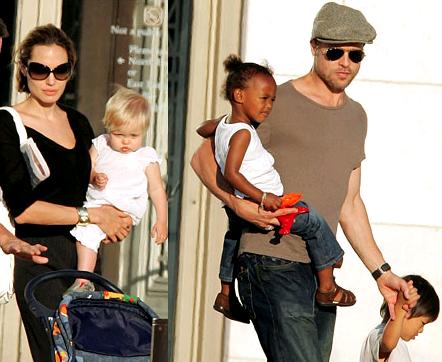 The "Mr. & Mrs. Smith" couple hopes to educate their family about customs from their native cultures but they're planning Christian celebrations too.
The actress revealed, "We haven't decided what we're doing for Christmas (but) we try to celebrate as many cultures as possible. We celebrate the Moon Festival for my boys, who are from Asia."
Meanwhile, the pair doesn't see eye to eye on how to spend the money. It was because Brad wants to shower the kids with gifts while Angelina wants a more reserved Christmas to teach the children the value of a buck, an insider recently dished.
According to a report, Brad wants to spend while Angelina wants to save. The weekly entertainment magazine indicates that Angelina believes that Brad is foolish with his money. An insider dishes that he thinks she should live a little.
The battles even extend to how they ravel and where they stay, according to the report. She likes to live simply – Angelina gives a lot of her money to charity and says she doesn't need an elegant hotel or a chartered airplane to be happy. He enjoys the finer things.
A friend revealed, "Brad is used to living the high life and that clashes with Angie's principles. He also buys the kids whatever they want."
As for other news, Shiloh, who is sporting blue sweater and Nike shoes, was spotted with Lay's potato chips while her mom carries her through the French Quarter section of New Orleans, Louisiana on Saturday. The "Good Shepherd" actress also carried around a bag of Cracker Jacks.