Johnny Depp should swap the Caribbean for Lapland according to the nation's women who'd love to see him starring on the big screen as a hunky Santa.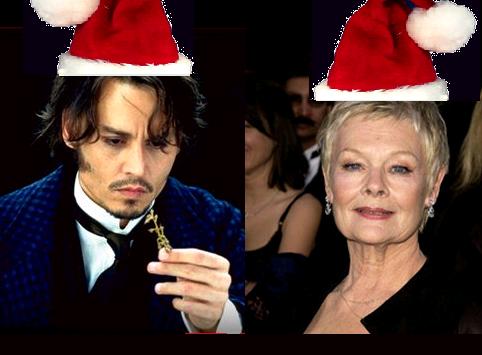 More than a quarter of ladies picked the "Pirates of Caribbean" actor as their movie fantasy Mr. Claus beating the hunks Jude Law and Leonardo DiCaprio.
And amazingly, Dame Judi Dench beat screen beauties Jessica Alba and Lindsay Lohan with two thirds of the vote as the woman best suited to the red suit as Mrs. Claus.
The poll of cinema-goers by Odeon also found 62 per cent choose Richard Attenborough's performance as Father Christmas in Miracle on 34th Street as the best ever St. Nicholas on the silver screen. Followed by Tim Allen in The Santa Clause and Tom Hanks in the animated hit The Polar Express.
Robbie Coltrane, Bob Hoskins and Ray Winstone were the top trio who would make festive-tastic Santas in a new generation of movies.