Hugh Hefner's exes Holly Madison and Kendra Wilkinson are definitely leaving the Playboy Mansion, according to Bridget Marquardt.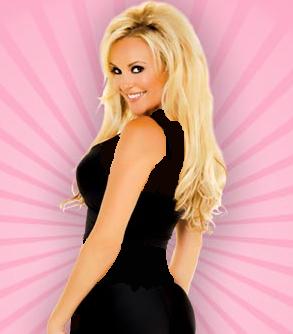 Bridget Marquardt, who is Playboy Playmate, reality television star and Hugh Hefner's girlfriend, revealed at the Playboy fragrance launch in NYC: "Holly and Kendra are moving out right now. I don't know how much longer I'll be there."
The glamor model added: "I've been doing a travel channel show so to be honest, I'm not even there that much at the moment anyway."
About the Playboy boss Hugh Hefner, she said: "We are talking about doing season six [of Girls Next Door]. We have a lot of fun ideas so keep watching!"
Holly Madison, who recently confirmed that her relationship with Hugh Hefner was over, was seen getting cozy with Criss Angel Oct. 21 at CatHouse in Las Vegas.
The blonde beauty recently revealed she is setting up her new bachelorette pad, saying: "It's a loft. It's going to be super fun and the best bachelorette pad ever! I'm really excited because I get a fireman pole. Hef never put one in the mansion."
She added: "Nothing is done to it yet. It's actually not habitable now. It's still in the cardboard box phase, but we're working on it and will hopefully be done with it by the end of the month."
Comments
comments