Bridget Marquardt confirmed that she has moved out of the Playboy Mansion.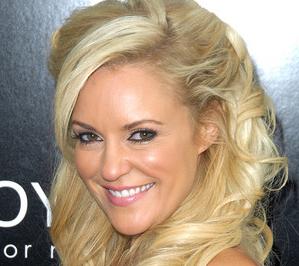 Hugh Hefner's exes Holly Madison and Kendra Wilkinson left in October.
Bridget Marquardt revealed: "I was actually thinking about it for awhile. It's unrelated to Holly and Kendra moving out. Hef and I have a really special relationship. This all has nothing to do with my feelings for Hef. I care about him very much. It's just a good time for me to become my own person."
She continued: "I just finished packing most of everything late Tuesday night. It was actually really emotional for me to be standing in my room. It was completely empty."
On how did Hugh Hefner take the news, she shared: "Hef was encouraging me. He said, 'You can do what you want, do what makes you happy.'"
As for where the Girl Next Door will be living now that she's out of Hef's home, she's still uncertain, saying: "I'm going to be homeless! I'm a gypsie!"
She's actually filming a Travel Channel show, Bridget's Sexiest Beaches, which will keep her out of the country most days until shooting ends mid-April. She added that when she is in town, she'll likely be staying in hotels, with friends or even bunking at the Playboy mansion until she finds a place.
She said: "I'm welcome anytime. It's an open door for me. [Hef said] "if you have a date you want to bring to the mansion, I'm supportive of that.'"
Whenever she gets her new bachelorette pad, she plans to install a trapeze bar and a stripper pole in her bedroom as she explained: "It's nothing sexual! I love trapeze, and wherever I live won't have a full unit outside, so I'll put a bar in my house. I'm going to have a trapeze bar in one corner and a stripper pole in the other corner, and people are going to say, 'Oh, she's kinky!' but it's really a good workout."