Prince William's girlfriend Kate Middleton is very "sophisticated and elegant", according to hotel heiress Paris Hilton.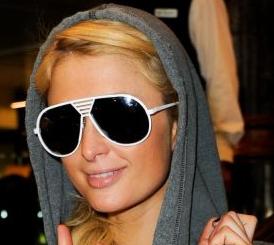 Paris Hilton met Prince William, his brother Prince Harry and their respective girlfriends Kate and Chelsy Davy the last time she was in the UK, and admits she was envious of the 27-year-old beauty's effortless sense of style.
She revealed: "I love Kate. I think she has beautiful eyes and I like the way she dresses – very sophisticated and elegant. In Los Angeles, we dress in a more Barbie-esque way, but in the UK they go more for the Audrey Hepburn-type look."
Paris also revealed reports she was romantically interested in either of the princes are false, insisting she is just friends with the royal pair.
She added: "I didn't give either of them my number. They were really friendly and down to earth, and I thought Harry's girlfriend Chelsy was beautiful and really sweet."
Comments
comments