Giselle Bundchen and Tom Brady has hit the headlines as they were all over each other in Miami after Sunday's blowout victory for the Pats over the Miami Dolphins. A magazine claims that Bridget Moynahan is lurking in the background.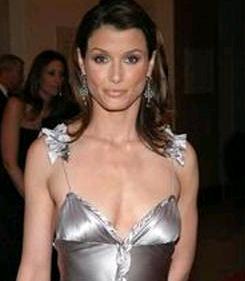 The weekly entertainment magazine claims there is trouble in paradise with the quarterback and his supermodel girlfriend because of the baby.
Bridget Moynahan gave birth to her former boyfriend Tom Brady's son on August 22. Tom made a special trip out to see the little boy but he didn't make it in time for the birth. It took a while but Bridget didn't give the little one Tom's name instead opting for John Edward Thomas Moynahan. Bridget Moynahan later introduced her son to the world in a magazine photo spread.
As for the problem, a source revealed, "Tom is trapped between making his supermodel girlfriend happy while repairing his relationship with his ex, actress Bridget Moynahan, in the hope of having better access to their son."
Apparently that problem has led to some fights that were overheard by witnesses, according to the magazine report.
Comments
comments