Britney Spears violated traffic laws again as the troubled pop singer was caught driving on the wrong side of the road.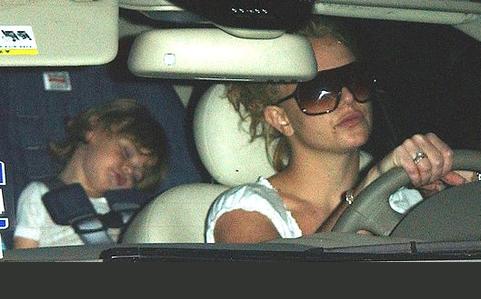 The 26-year-old singer was caught on video driving on the wrong side of the road of the road. She was followed by a string of SUVs driven by the paparazzi.
The "Gimme More" singer is no stranger to traffic violations. She had been caught hitting a parked car and leaving without contacting the owner, thus, getting a misdemeanor hit and run and driving without a valid license. She had also ran a red light at a Los Angeles intersection. She had been ruled against driving her children as a result of her multiple driving infractions.
Comments
comments