Britney Spears hot new bikini body cost a whopping $350,000!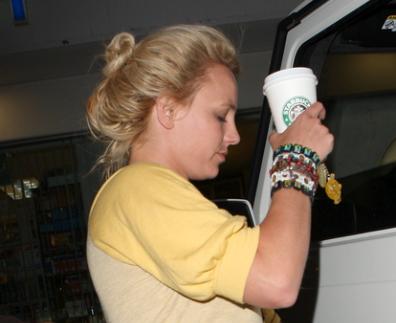 The 27-year-old mother of two proudly showed off her killer curves during a recent Bahamas vacation, and it's clear to see there's not a single ripple of cellulite or fat on her fabulously fit figure.
But her complete body makeover didn't come easy – or cheap, sources say. Britney threw herself into rigorous workouts, stuck to a strict diet and splashed out a small fortune on plastic surgery and liposuction, along with a fully-equipped home gym.
"Britney looks fantastic, but it took hard work as well as surgeons' skills to get there," revealed a source.
"Britney was obsessed with looking like a hottie again, and after two kids, she had to really push herself. But she did it – and it cost her $350,000!"
Since July 2008, the 5-foot-5 singer has shed 30 pounds and dropped from a size 6 to a size 2. She also got a big head start by going under the knife, the source said.
Britney had a mini tummy tuck, which costs about $4,500, and breast-lift surgery, which carries an $8,000 price tag, after her boys were born. She's also had numerous peels and facials for her acne-prone complexion.
The singer has also received a series of injections of a soybean-based medication to dissolve fat cells on her butt and thighs. Used in Europe for many years, the treatment cost $1,500 a session at a Las Vegas clinic, and Britney needed at least 12 sessions, according to another source.
But the biggest step in Britney's makeover plan was to order up a $250,000 state-of-the-art home gym for her sprawling new mansion in Calabasas, Calif., said the source.
"She also works-out with a personal trainer at a cost of $6,000 a month."
A fast-food junkie, Britney also went on a strict diet prior to touring.
"Britney cut out sugar, and ate fruit, fresh vegetables and baked chicken," said the source.
"Britney was doing more than a thousand stomach crunches a day before the boys were born. Her goal now is to beat that record, but she's thrilled with the way she looks," said the source.
"Her body looks hard and her stomach is flat, and she doesn't care how much it cost her to get there. She's proud of her body again"
Comments
comments