Someone's getting sued over Britney Spears again – but this time she's definitely blame-free.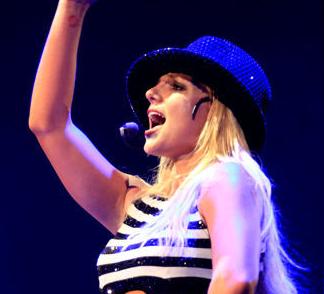 According to a report, that an Atlanta club is suing a talent agency that apparently promised the Britster would show up after her concert in the city last month.
The lawsuit says the agency collected $15,000 from the club on the premise that they could get Britney to come to the nightclub, and said they were acting on her behalf. The suit alleges that's not true, however, prompting the club to sue for about $100,000 in damages.
Meanwhile, Britney Spears, who reportedly nurses hopes of winning ex Kevin Federline back into her life, could be in for a big disappointment.
Federline is set to marry girlfriend Victoria Prince this summer, according to another report.
Federline and Victoria, a former volleyball player and model, have dated each other for eight months. The two are on the same recreational bowling team, the Party Animals.
Since the start of her Circus tour, Britney and Kevin are seeing each other almost every day. Under an arrangement worked out before the start of the tour, Kevin stays at locations in New Jersey, New Orleans and L.A. to looks after their toddlers, Preston, 3, and Jayden, 2, on days when Britney is performing, allowing Britney to visit the kids after her gigs.
A source told OK! magazine recently the frequent reunions with the kids has made Britney determined to win Kevin back.
"They have such a complicated history, but Britney has never stopped caring about him," the source said. "Now that she has put most of her problems behind her and is making an impressive concert comeback, she's feeling like she, Kevin and the boys could have a fresh start."
Comments
comments