Prince Harry's hopes of getting back with Chelsy Davy have been hit for six — after she partied the night away with cricket star Graeme Smith.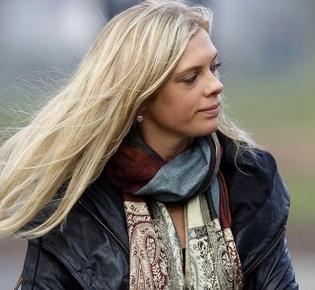 Chelsy, 23, was seen drinking and chatting with the South Africa captain in a nightclub on the day she arrived back home in Cape Town for the Easter holidays.
And in a move that will stump ex-boyfriend Harry, Zimbabwean Chelsy then took Smith back to her apartment for late-night drinks.
Smith, 28, batted away suggestions of romance. He said he shared mutual friends with Chelsy and they were with a group of pals all night.
But her friends believe a new love affair could be on the horizon. One said: "Chelsy doesn't want to rush into another relationship, but Graeme Smith is a legend in South Africa and there is a definite spark there."
Their night out began at the Bang Bang club — once a favorite for Prince Harry, 24, whenever he was in Cape Town visiting Chelsy.
Chelsy and Smith were also seen talking in another Cape Town bar last September.
Their latest night out is the clearest sign yet that the romance between her and Harry is over for good.
Comments
comments