Britney Spears may be a runaway mom and a new report claims that she may be taking the kids and moving to France. According to a magazine's cover for this week, the "Toxic" singer has hatched what is being dubbed as a "plot" to flee the US with her kids.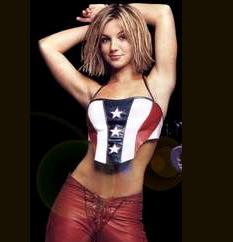 There is a speculation that has sparked which surrounds the troubled pop singer and her kids. This speculation is "(Britney would) obviously (flee) to avoid the upcoming custody battle with her former husband Kevin Federline).
It is still uncertain if the speculation would be true. At this point, France is a good place to stay since the troubled pop singer was deeply involved with her custody meeting and topless romp controversies.
Comments
comments