Jennifer Aniston wants to become a mother by Christmas. The "Break-up" actress has been inspired to adopt by Sheryl Crow and is determined to open her home to a disadvantaged child by December 25.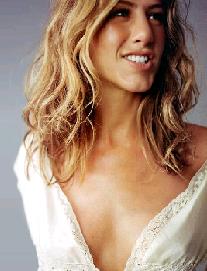 A source revealed, "Jen appears determined to complete the adoption and have a child home no later than Christmas. That would make it the happiest Christmas she's had in years. I think she feels there are plenty of children in America who are in need of a good home. It's as if she sees it as selfish not to adopt from her home nation. She has the money and the resources to go it alone and could really help change a child's life."
The 38-year-old star has made no secret of her desire to have a baby, and rumors have been rife she is considering adoption since January.
After her divorce, she previously revealed, "I've never in my life said I didn't want to have children. I did and I do and I will!"
Comments
comments