Britney Spears partied hours after a judge warned her to control her wild ways or face losing her children.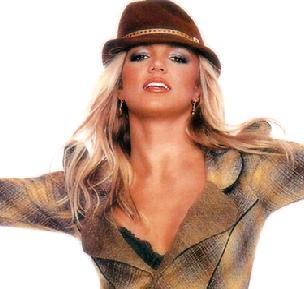 The troubled pop singer, who is presently battling frmer husband Kevin Federline for custody of their two kids, was seen at two Hollywood nightclubs on Tuesday night, where she was described as "off her head".
A spectator revealed, "If there was a time to stay at home and lay low, this was it. It still hasn't hit home she could lose her children. She certainly wasn't acting like she was meant to be on her best behavior."
On Monday, a judge ruled Britney Spears would have to undergo twice-weekly drug tests to prove she's a suitable mother. The "Toxic" singer must also meet a 'parenting coach' for eight hours a week.
Los Angeles Superior Court Judge Scott M. Gordon revealed that the 25-year-old singer showed "a habitual, frequent and continuous use of controlled substances and alcohol."
The judge's order requires both Britney Spears and Kevin Federline to refrain from drinking and using drugs around Sean and Jayden and 12 hours before either cares for them.
During the court hearing, Britney's former bodyguard made claims in legal papers she took drugs in front of Sean and Jayden.
Tony Barretto, a former bodyguard, also alleged Britney Spears paraded around naked in front of the boys. He was not allowed in the courtroom to testify in person.
Comments
comments