It appears that Brad Pitt wanted to talk about Jennifer Aniston as well as his partner Angelina Jolie. In interviews the celebrity couple are seemingly love to bring up Brad's former wife, especially when they are looking for sympathy or some positive press to promote a film. On Jennifer Aniston's part, the actress seems to just ignore them as best as she can.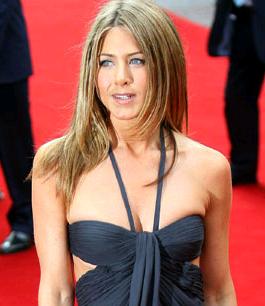 After her divorce, Jennifer Aniston is single and she loves it. According to a report, The still 38-year old actress wowed everyone with her bikini photos in Hawaii over the summer and many compared her toned and tanned body to Angelina Jolie's pale dwindling frame.
Apparently Brad Pitt noticed as within weeks he was talking on in an interview about how he and "Break-up" actress remain close. That seems unlikely but Brad Pitt tried to sell it. He was roundly mocked for his comments. Jennifer Aniston is very happy the magazine reports – and part of it has to do with her bikini splash.
A source revealed, "The reaction of people seeing her in that itsy-bitsy, tenny-weeny bikini did more for Jen's self image and self confidence than all the years of therapy put together!"
Comments
comments