Vanessa Hudgens was also included in Us Magazine's list of the ten most powerful girls in Hollywood as she landed the fourth spot behind celebrities Miley Cyrus, Taylor Swift and Rihanna.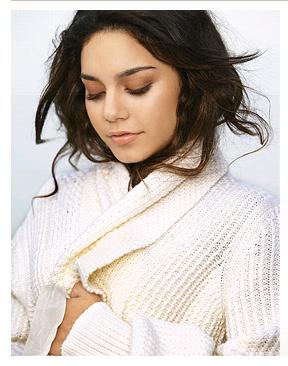 The magazine indicated: Despite a nude photo scandal, the actress-singer made $2 million last year thanks to the Disney juggernaut High School Musical. "It's time for a new generation," she says. "To be a part of that is really cool."
The teen star also bagged the third place of AOL's Top 20 Tween (and Teen) TV Stars. AOL website has something to say about her: "Even before nude photos of her popped up on the Internet, this 19-year-old was well on her way to becoming a household name with adults as well as kids. The fresh-faced ingenue sings with a sweet pop sound, and her good-girl 'HSM' character, Gabriella, is impossible not to adore. Plus, her real-life relationship with Zac Efron makes her one-half of tweendom's answer to a power couple."
Meanwhile, the "High School Musical" star was seen picking up Zac Efron from a friend's house in North Hollywood on January 19. Earlier in that day, she was spotted getting out of her Audi S4 Cabriolet convertible in a very tight parking spot at Bobs Big Boy restaurant. Then she went off to pick up Zac. The pair was also seen grabbing lunch at California Pizza Kitchen for a bite to eat before heading home.
Comments
comments