Sorrell Trope, the attorney of Britney Spears, announced Monday that the troubled pop singer is adopting security measures to protect her children.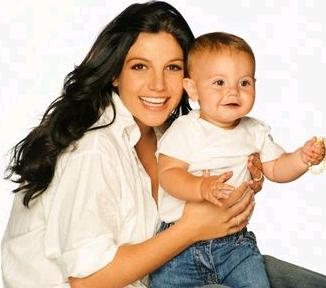 The lawyer revealed in a statement, "Recent aggressive actions by individuals who have followed (Britney Spears) and blocked her access, with and without the children, have resulted in her decision to take certain security measures which she hopes will only be necessary temporarily, for the protection of the children."
Scott M. Gordon, LA Superior Court Commissioner who has ordered her not to drive with her children in the car, rammed one of the measures for the protection of the children down Britney's throat.
When the Commissioner ruled, following an incident in which Britney jumped a red light with her two toddlers in the backseat, some people wondered what Britney will do now when her kids visit her. Well, she will still drive them around because that is her concept of spending quality time with them. According to a report, she and her two toddlers were chauffeured to the Four Seasons hotel in Beverly Hills over the weekend.
As for the other news, Britney Spears is putting the heat on ex Kevin Federline. According to a report, she has hired a private investigator to come up with something on Federline's past, which according to Britney includes smoking dope and drinking beer around the kids.
Comments
comments