Angelina Jolie, Brad Pitt and Jennifer Aniston got a dose of wild speculation and rumors on the situation how will they spend their Thanksgiving Day holiday.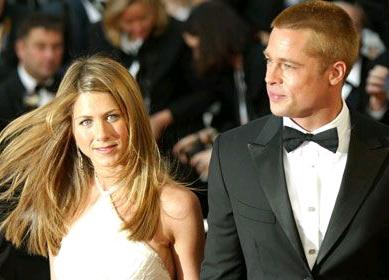 While it is uncertain if where they will all be this Thursday, another report claims that Jennifer and Brad are getting flirty through e-mails.
The weekly entertainment magazine got a catchy line "Brad's got Mail." The report indicates, "She's really winning Brad's heart with her e-mails. She knows that Angelina Jolie doesn't have much of a sense of humor, so she makes her e-mails to Brad extremely entertaining. She's flirting. She's like Meg Ryan with Tom Hanks in You've Got Mail. She's opening her heart and trying to build a bond."
The magazine adds that besides pouring out her heart in her messages, Jen has also been talking shop with her former husband.
A friend revealed, "Brad wants to help her with her career and Jen has even suggested a private meeting. I think she asked him to visit her in Oregon, but that's totally unrealistic. If Brad flew out there, it would look just awful to Angie – and to the whole world."
The friend added, "Maybe Brad and Jen will meet soon in New York City, where they can have a lot more privacy. Jennifer is pretty smart about staying out of the public eye. She has her ways of getting around unnoticed. So does Brad."
The source also notes that Angelina, 32, "probably isn't even aware that Brad and Jen are in contact!"
Comments
comments