A display of her flabby belly on tour made headlines last month, but it seems Britney Spears was taking no chances with her latest ad campaign.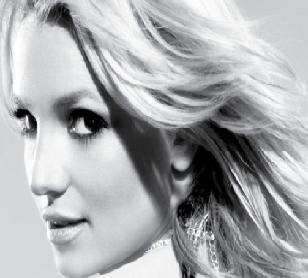 The singer apparently called in the airbrush experts after posing for a new shoot for American label Candie's.
Her usually muscular thighs look impossibly lean and every bump and blemish seems to have been glossed right over.
The 27-year-old stars in a series of skimpy outfits in the candy themed shoot, including a pink cut-out bathing suit, black string bikini and a white frilly skirt.
She has described the brand's spring collection as 'very hot' and 'very sexy'.
Her incredibly thin and flawless physique is a rather stark contrast to the fuller figure she put on show during her Circus tour in Newark, New Jersey, in March.
Meanwhile, Britney Spears' life under her dad's conservatorship is like "prison," a lawyer for her former manager, Sam Lutfi, charged today in a hearing at L.A. Superior Court.
John Anderson testified he was contacted by another lawyer, John Eardley, to represent Britney in her fight against the conservatorship (which gives Jamie Spears control over her personal and financial affairs). He also says Jamie's control is causing the singer "emotional distress [that is ongoing] now."
But Jamie's lawyer Blair Berk argued that Britney repeatedly told her she did not want Eardley "to have anything to do with her."
Berk also called Lutfi an "alleged extortionist" after Lutfi threatened to release "unflattering information" about Jamie if she didn't "do something to stop it." (She called the police.)
Berk also discussed the voicemail that has surfaced online in which a woman reported to be Britney asks for help getting out of her father's control. The lawyer said the tape sounded as if it had been edited, and says she does not believe it is Britney.
Lutfi's sister Christina testified that, while sharing a cell phone with her brother, Britney called because "she wanted [Lutfi] to get her a new lawyer. She was afraid of her father and wanted a way to get a prepaid cell phone."
Spears ex boyfriend Adnan Ghalib (who is under a three-year stay away order from Spears) picked up the phone, which Christina gave to Britney in a sauna at the Peninsula Hotel on Jan. 16, Christina said.
Closing arguments in the ongoing restraining order case against Lutfi and Eardley will be heard on April 21. The judge extended the orders until the next hearing.