Britney Spears and Justin Timberlake are expected to join Madonna on stage in Los Angeles Thursday night, according to Ryan Seacrest.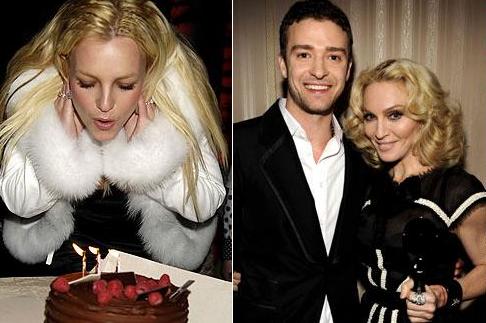 The "American Idol" star and KIIS FM DJ shared the wonderful news because he couldn't keep it until his Thursday morning radio show, saying: "I just got word that Justin and Britney are going to be on stage with Madonna tomorrow at Dodger stadium."
And he said the former music couple would not just pop up to increase the celebrity factor as Ryan Seacrest added: "They're going to be on stage, performing at some point with Madonna tomorrow."
Both Justin Timberlake and Britney Spears have recorded music with Madonna over the years.
Justin Timberlake is featured on "4 Minutes," the lead single from Madonna's latest album, "Hard Candy." He previously performed the track with Madonna at Roseland Ballroom in New York City in April, to help kick off the launch of her album.
As for Spears, she and Madonna collaborated on "Me Against The Music," which was featured on Spears' 2003 album, "In The Zone."
Comments
comments