Britney Spears, who was previously reported to perform in UK and GErmany, revealed that she regrets not leaving Hollywood and seeking solace in her home town of Louisiana after her break-up from Kevin Federline.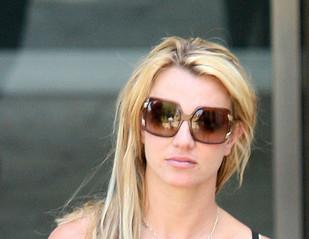 The pop singer, who hopped across the pond this weekend to give an underwhelming performance on the X Factor, blames tinsletown for her downfall.
And says that a trip home would have helped her heal the wounds from a bitter split from ex-husband Kevin Federline.
Britney Spears revealed: "You would have thought that I would have gone home, like, I would have taken the kids and I would have gone to Louisiana. I think back now and I'm like, 'Why didn't I, in that fragile state of mind?' I'm breastfeeding one kid and the other one's with me and I have a nanny."
She continued: "Why didn't I just up and go to Louisiana?"
In candid documentary For The Record – which aired in the U.S. last night – Britney also spoke for the first time about the fallout out from her 2007 split from Justin Timberlake.
She explained: "With Justin, he was part of the magnitude of what I had become. So when he was gone I was like, 'What am I supposed to do with myself?' He started to do an album for himself and he started to do things for himself, and I just never saw him anymore.
She added: "When it ended I felt so alone. I didn't really want to think about the reality of it. I never faced it – I just ran."
Comments
comments