The sisters Kim and Kourtney Kardashian have sexually explicit pictures which lead to a launching of criminal investigation. The investigation was set to enquire whether the pictures were taken when they were underage.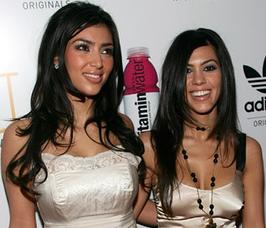 Eric Ford, a San Fernando Valley photographer, was offering dozens of nude pictures of the Kardashian sisters to media outlets.
Sources have revealed that the snaps had been taken 11years ago when Kim and Kourtney were in their teens.
A representative for Kim Kardashian has clarified that anybody who tries to publish the photographs will have to face the criminal investigation, saying, "Any publication that would print these pictures, which are considered child pornography, will be subject to the same criminal investigation as the agency who is attempting."
Meanwhile, the photographer has said that he has not entered into any deal regarding the publication of the pictures as yet.
Comments
comments