Britney Spears celebrated her 26th birthday with Paris Hilton in the midst of pregnancy rumors.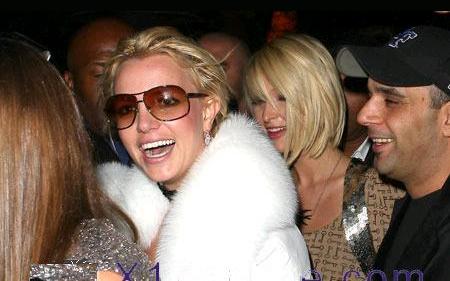 The "Gimme More" singer piled on the make-up and squeezed into a tiny black dress. The girls first headed to a party in Bel Air then went on to Britney's suite at the Four Seasons hotel.
As for her pregnancy, rumors began to circulate after a source close to the star confirmed she is expecting a baby.
Britney Spears has denied the rumors which have surfaced this week, claiming they are 'bull****'.
However a friend of Britney has revealed that she has already had a scan and has kept the pregnancy a secret from her own family.
The source revealed, "She's very angry that it has come out like this. She's shocked because the pregnancy is the last thing she needs right now. She had a scan last month and only told close friends the result. Even her family was out of the loop."
Britney Spears is said to have had a fling after a wild night out in LA as her bitter divorce battle with former husband dragged on.
Comments
comments