Britney Spears has been charged over a parking accident in August when she bumped into a car while apparently driving without a valid license.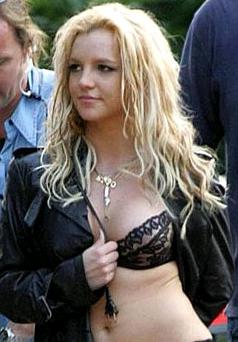 Then the "Toxic" singer left the private parking lot where the accident took place.
The 25-year-old singer has been charged with misdemeanor hit-and-run and driving without a valid California driver's license. It is possible that she would face jail up to six months and pay a $1,000 (£500) fine if convicted.
The incident was caught on videotape and the owner of the damaged car filed an accident report at a local police station on August 9.
The singer will not have to appear in court as these are misdemeanor charges.
Comments
comments