Britney Spears, who previously seen beaming as she went to Japan, will dramatize her public meltdown and subsequent recovery in a three-part stage show on her forthcoming world tour, according to a new report.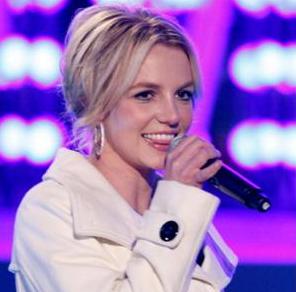 The pop star is said to be drawing on her last two tumultuous years, during which she lost custody of her two sons and was hospitalized for a mental evaluation, to tell the story of a fallen star who joins a circus.
And after an indoor thunderstorm, the "Womanizer" singer will emerge at the end of a rainbow for the show's grand finale.
A tour insider revealed: "The first act sees the miserable star run away to join the circus. This mirrors her slide into unhinged behavior.
The insider continued: "Her disturbing antics while suffering her meltdown are the focus of the second act, which takes place in the circus. Brit is seen having fun in this crazy world and falling in love with a circus freak.
The insider added: "The final act focuses on Britney's salvation. She manages to prise herself away from the clutches of the circus to be reunited with her friends and family."
Britney Spears will kick off her tour on 3 March (09) in New Orleans, stopping in cities including Los Angeles and London to promote her new album Circus. The trek is slated to run until the end of April (09).
Comments
comments