Paula Abdul has laughed off rumors new American Idol judge Kara Dioguardi was hired to replace her, insisting the newest judge is her close friend, former roommate and songwriting partner.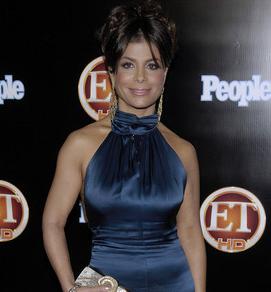 The singer admitted even show boss Simon Cowell had no idea the pair were pals when he gave DioGuardi a job on the judging panel of the hit reality TV series.
But the singer is adamant Cowell has no chance of driving a wedge between them to create drama onscreen – because the pair have such a strong bond.
She explained: "This one has backfired on him. Ten years ago on a rainy day in New York a girl comes up and says, 'You're Paula Abdul. There's a signed thank you letter you wrote in my boss' office.' I asked who her boss was, and he was the president of Billboard magazine. So I invited her to lunch, and we wrote a song that day, on a napkin."
She continued: "It turned out to be the biggest song for Kylie Minogue ever (Spinning Around). It hit number one all over Europe. I then listened to her demos and told her to give two weeks notice and I moved her into my home in L.A., and we became the best roommates.
She dded: "She has since become one of the most successful songwriters. And now she is on this show, of all people."
When asked how Simon Cowell missed the fact the two were well-acquainted, Paula Abdul quipped: "Do you think he thinks for one moment about anyone other than himself?"
Comments
comments