Due to 'a contractual dispute that was unable to be resolved', Britney Spears is forced to call off her performance in Warsaw, Poland.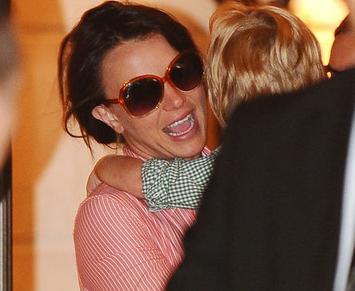 Britney Spears' scheduled performance in Warsaw, Poland has been scrapped due to what is claimed as "a contractual dispute that was unable to be resolved." "Britney regrets that she will not be visiting Poland's capital during her world tour," so a statement on her website revealed.
"She apologizes to all her loyal fans for the cancellation and hopes to visit the culturally exciting city of Warsaw in the near future," the apologetic statement continued. Britney was originally set to sing in the city on July 24. It is not clear if there will be a makeup date for the canceled gig or not.
After completing several concerts in Europe, Britney will return to Canada and North America for a number of concerts with Ciara and Kristinia DeBarge as supporting acts. She will start the gigs at Copps Coliseum in Hamilton, Ontario on August 20 and finish it off at Mandalay Bay Events Center in Las Vegas, Nevada on September 27. In an interview with Entertainment Tonight, she said, "We have a song called 'Mannequin' that we're adding to the show, which I'm really, really excited about, so it should be interesting. We have to update [the show] or it gets really boring." More detailed info about her forthcoming shows can be seen on her official website.
Beside having a hectic schedule on the road to promote her latest installment "Circus", Britney Spears is said returning to studio to record several new songs for her second greatest hits compilation which is rumored to hit the market in September. On top of that, she reportedly will also drop "Circus" re-release album.
Comments
comments